The Design Dudes of HKDI put up a great show at the DesignInspire HK 2017 event which was themed 'Urbanovation'. The theme demonstrated the idea of daring to dream and 'co-creating' a happy city with collective efforts of innovators across various industries.
Hong Kong is a creative hub for global designers. The Design without Boundaries pavilion presented innovative designs by international designers based in Hong Kong. With an influence of local culture, the "East meets West" design gave an inspiring spirit to the works of all the featured designers who participated in this event.
HKDI is one of the supporting organisations of the collaborative DesignInspire event at Hong Kong.
The large-scale installation by HKDI made with colourful cardboard papers.

We create the most extraordinary of things from the ordinary by just applying basic design principles and simple geometry. This installation is an overwhelming example of that. The structure itself was created by the students of 'Stage and Set' while the floor was designed by the students of 'Graphic Designing' at Hong Kong Design Institute (HKDI).
Some highlights of the HKDI workshop and installation: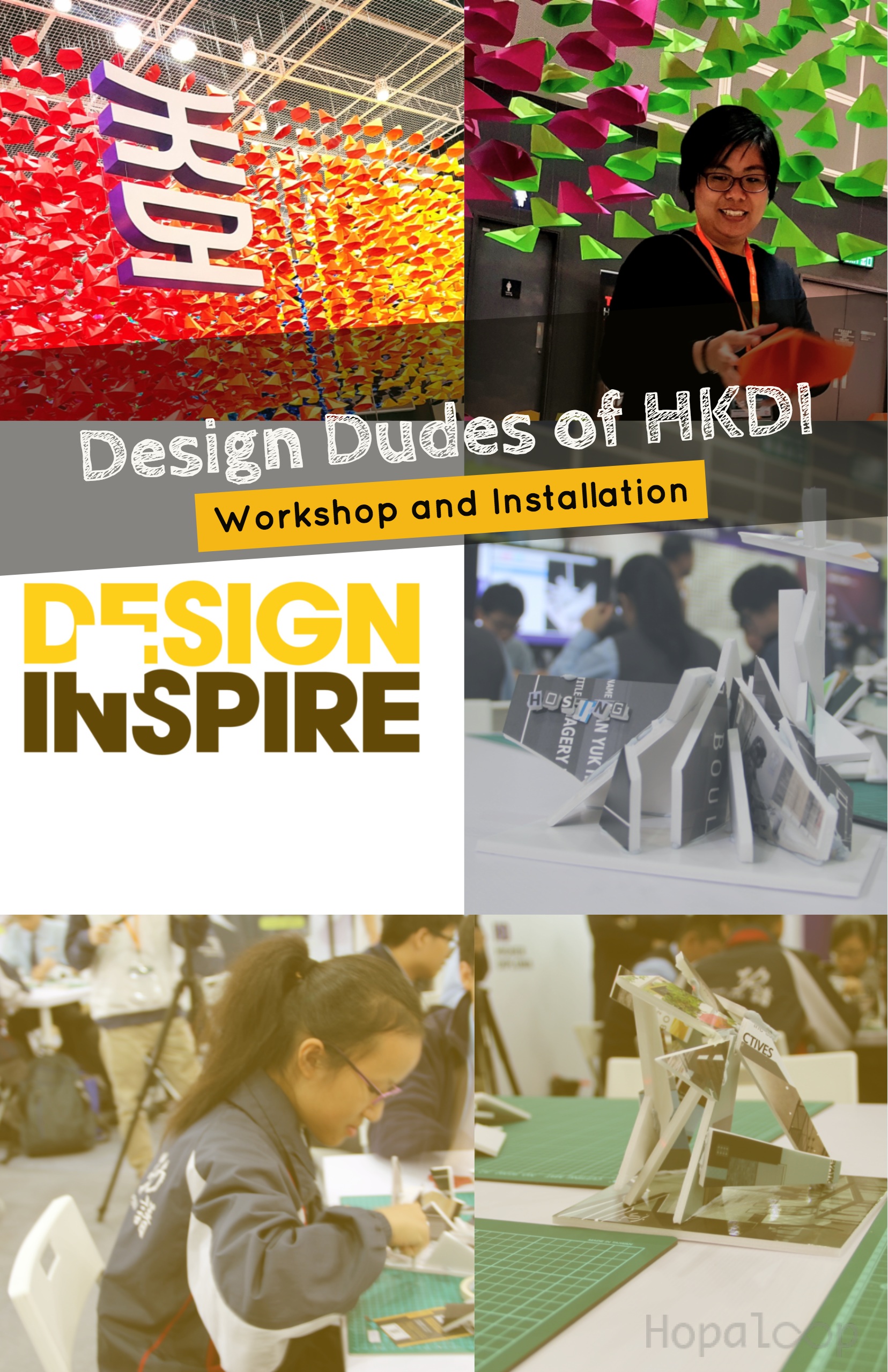 About DesignIspire HK:
The DesignInspire campaign was launched to see how technology and design connect with each other, and to look into how innovative ideas help resolve issues in the society with the aim to shaping a happier, more efficient and user-friendly community for everyone.
The pavilion gathered 21 new innovations, creative projects, concepts and solutions from 27 collaborators and brands under one roof with focus on urban residence, digital edutainment and people-centric lifestyle products. Some of the Innotalks even covered sustainability in Design.