Today, after the media preview of the fascinating "World of Tintin" conducted by HOCA at Artistree in association with Musée Hergé, Tintin himself visits his exhibition. He landed in Hong Kong this morning and is ready for his next adventure in the city of colour and contrasts – Hong Kong.
Hopaloop proudly presents Part 1 of the Tintin in Hong Kong series
Tintin shows up at his own exhibition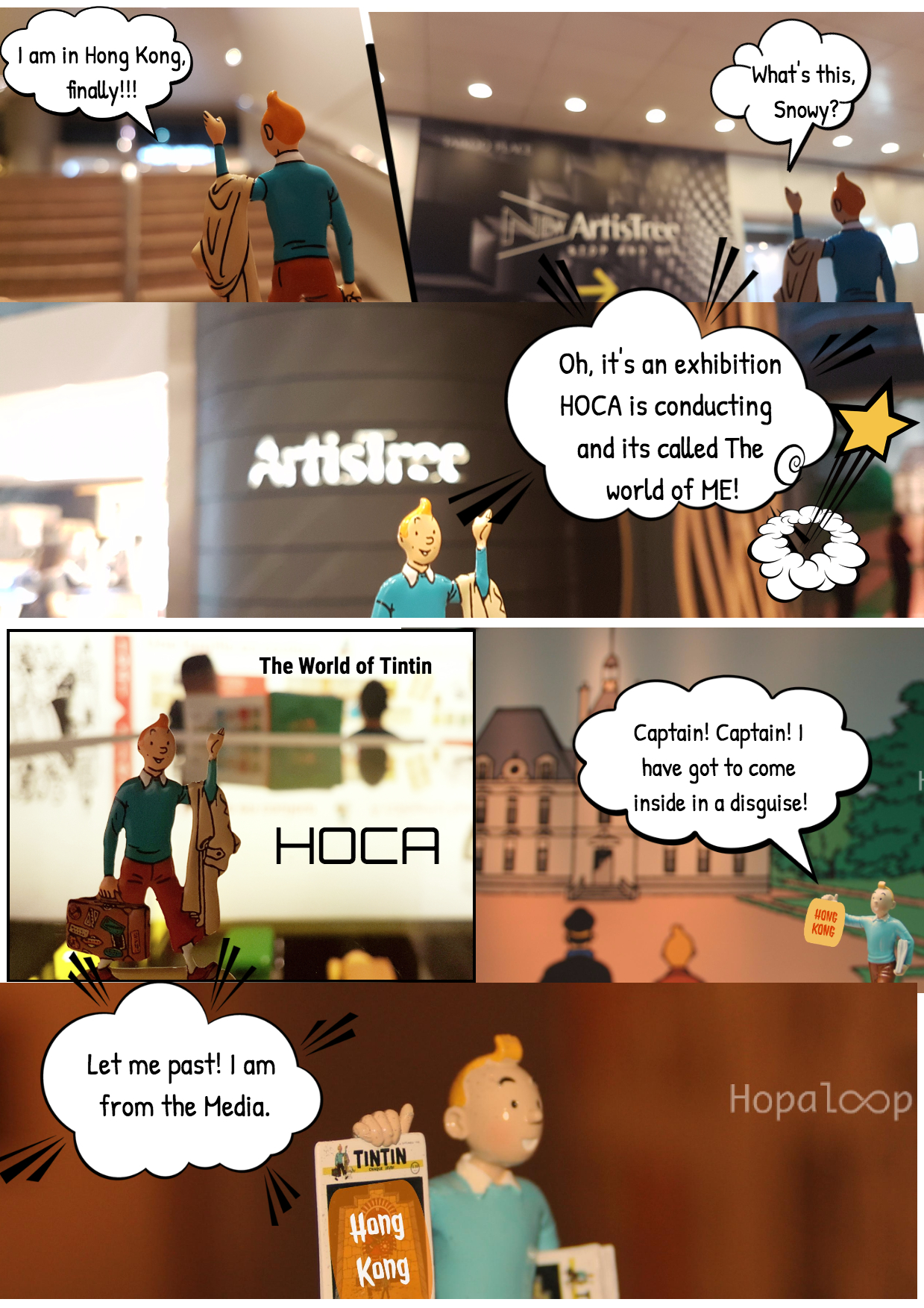 Disclaimer: All the pictures are by Hopaloopers and the original idea of this comic is also by a Hopalooper. While we try our best to bring creative content to our readers, we are still learning. So, all the comics written as part of this series is intended only to be fun and a little educative as well.