After showing up at his own exhibition, Tintin disguised himself as someone from the Media in Hong Kong  and is exploring new things about his past life. He finds the exhibition to be all about himself and is astonished at how much people know about him, although he is fictional. And, in this series something special awaits him. Read on!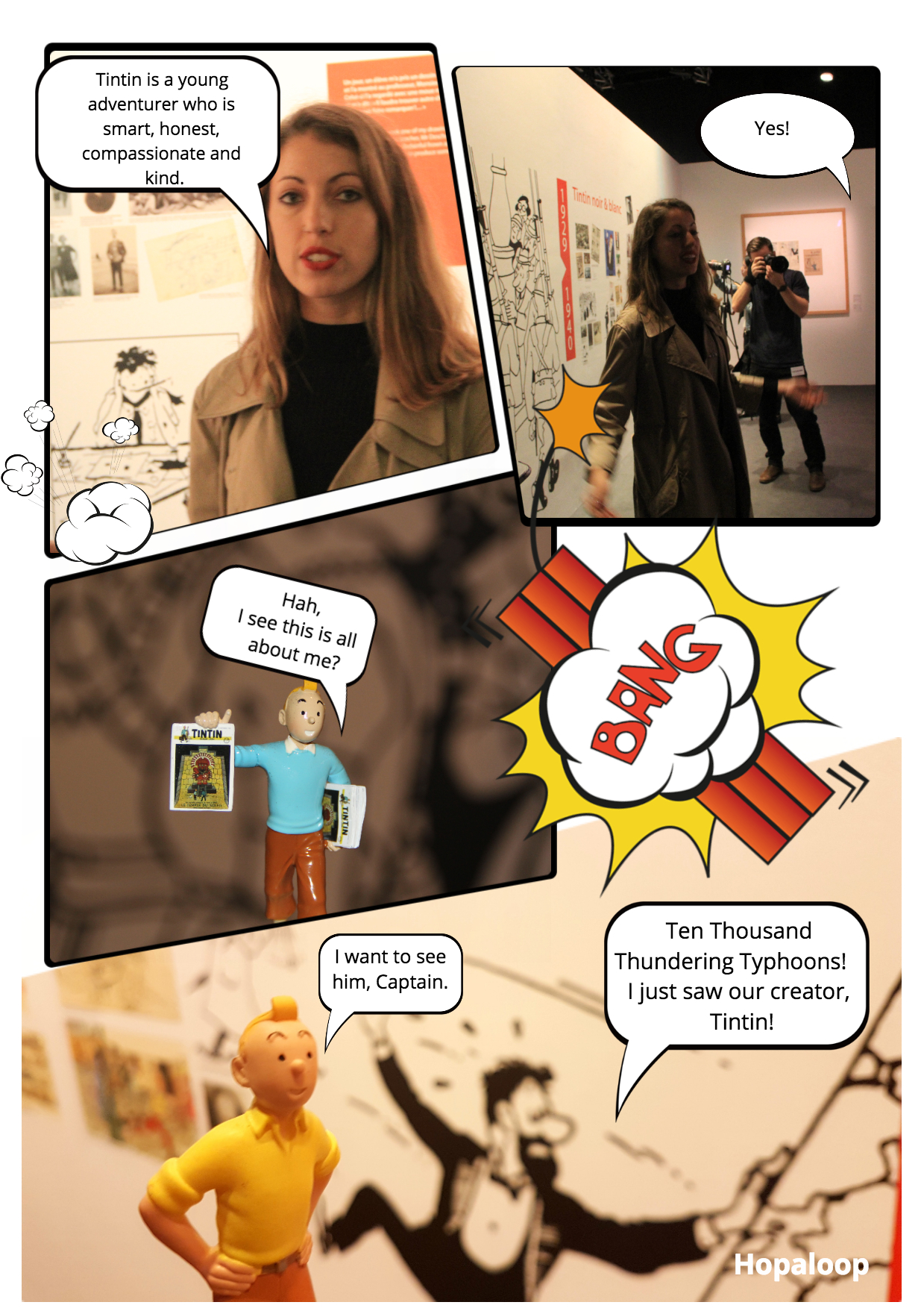 In the above pictures, you can find Lauren - the curator of HOCA talking about the adventures of the hero of the hour - Tintin!
Tintin can't wait to meet his creator in his own exhibition. Watch this space for more as Tintin continues his adventure in Hong Kong and even tours around iconic Hong Kong spots.
Visit the fascinating "World of Tintin" conducted by HOCA at Artistree in association with Musée Hergé.
The World of Tintin

November 17th – 26th

Artistree – 1/F, Cambridge House,

Quarry Bay, Hong Kong