We interview the man behind the white glasses, artist, Chris Cheung Hon Him, about his fascination of new media art, his artwork at deTour 2020, about Chinese philosophy and why he loves Hong Kong.
He began his journey creating art with technology at the school of creative media. At university, Chris studied contemporary art. He likes to amalgamate Chinese philosophy and futuristic ideas, exploring new mediums of technology and design for his art projects.
He has a background in music! While he studied it, he played the classical piano, and started to play band music. He also plays the yángqín instrument out of his interest for Chinese music.
Filled with splashes of techno-color, jewel-like hues, a lit soundscape, Chris's art have an auric quality. There are energetic balances, some seen by the naked eye and some experienced through his narratives. His artworks grasp at something above the limits of perception.
"The Book of Ashes" comes at a time when the world has been forced to bear the brunt of a microscopic organism. But what do the eyes really see?
Chris: My research on "The book of ashes" started almost 6 months ago. From the tutorial directions for the theme "Matter of life" for deTour, this artwork was shaped, and it has layers of meaning to it.
The artwork itself is comprised of two parts –
The burning ceremony – It explores the concept of duality, as in life and death, where you will experience the message strongly as you deal with fire. The burning ceremony can also be perceived as meditation and as a solace from societal depression during these difficult times. People are encouraged to write messages in Chinese characters and burn them. The paper will burn immediately while it wafts away some of the characters, leaving behind traces of their message in the ashes.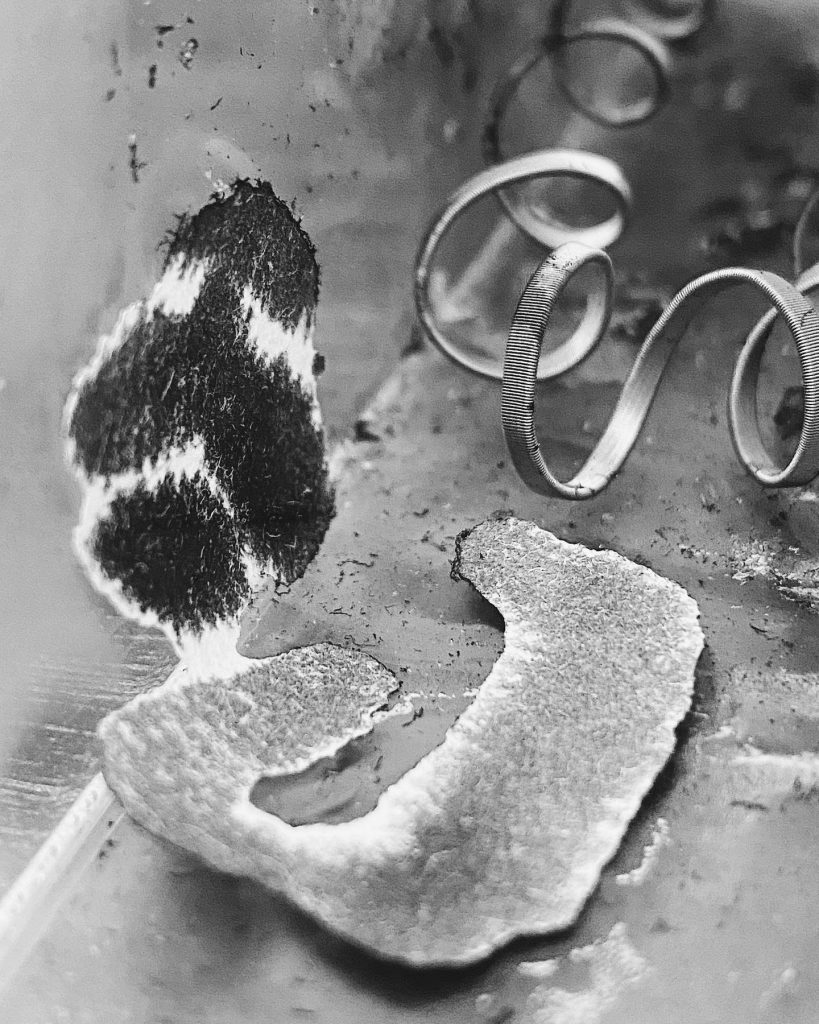 The Book of Ashes – This is the remnant of the messages the audience left behind. The idea of it is more in the process and it is transformed by the flame into a heap of ash which will form the book of ashes. It has a heavy and deep meaning to it, and we get to see this as a beginning of an end.
In the context of contemporary art, projecting the Chinese characters and bringing out the contemporary ink concept was my intention as well.
The world is changing rapidly. We see new advancements and fascinating technologies frequently. How do you perceive technology in new media art?
Chris: Technology and art, as a concept, dates to ancient Greece. There is a term in Greek called techne, in which the usage of craftmanship/technology for creating art was prevalent, often as a practical application of art.
Today, we consume new information in a very rapid way; social media keeps us connected. My inspiration and source of energy is from this kind of medium that is changing us.
Looking back at the history of art, we learn that technology played an important role in shaping it. Using technology is a way of creating more interesting artwork and finding more possibility in dimensions of social interactions and experience. Experience is one of the most important things for an artist – how to create new experience/ new medium? That is one question I always find myself asking.
We are not chasing technology. Technology is already part of us – a driving force that could be inside us or in future, even be born as a result of technology.

Chris Cheung
Narrative doesn't work in visual art in the same way it does in literature. Do the narrative fragments inspire you to create art or you create something and then add a story to it?
Chris: I was very much into Chinese philosophy from when I was studying new media arts and I try to bring about cultural contrast and context into my artworks.
The act, style and skill of writing by hand is depleting in frequency as the interaction with technology and use of smartphones increase. Mochiji was created to let people reimagine the medium of writing. Powered by artificial intelligence's Generative Adversarial Networks (GANs), the collected works from ancient Chinese Calligraphers, including Wang Xizhi, Dong Qichang, Rao Jie, Su Shi, Huang Tingjian, Wang Yangming, were input data for deep learning. Strokes, scripts and style of these masters are blended and visualized in "Mochiji", a Chinese literature work paying tribute to Wang Xizhi. Wang is famous for his hard work in the pursuit of Chinese calligraphy. He kept practicing calligraphy near the pond and eventually turned the pond for brush washing into an ink pond (Mochi).
The participants took a journey to Wang Xizhi's ink pond by writing and recording their handwriting. After a participant finished writing the randomly assigned script from "Mochiji", the input process is completed, and the deep learning process begins. The newly collected scripts will be displayed on the screen like floating ink on the pond, and slowly merge with other collected data to present a newly learnt script. The ink pond imitates process of machine learning, which observes, compares and filters inputs through layers of image and text, to form a modern edition of "Mochiji".
How do we deal with media arts in an open source era?
Chris: If a machine creates an artwork for you, what is your role as a creator? The Death of the author by Roland Barthes is very suitable for this AI and open source generation. My work, "The book of ashes" is related to this concept in that it is not my artwork anymore. The content is created by every person who left behind a message in the paper to burn.
What is XPLOR lab?
Chris: XPLOR Lab was established 3 years ago as a research lab for our projects. We have a company to work with commercial brands and an arts collective that works with museums. We think that the community needs more education. Xplor lab serves as an educator and teaches young children about new media art.
We need to evolve even during the pandemic! The Xplor lab developed and designed a gadget, and conducted a creative workshop on Earth day at the Apple store. It is called an Ambience speaker, essentially DIY, it is a small and sustainable green speaker to use at home. It brings the sound of nature inside the comfort of your home for those under lockdown during the pandemic.
In deTour, we created a project called "Memori" – it allows people to pray more. We have set up a temple ritual where they can leave their voice in the form of prayer for friend or a loved one. The recorded message will be converted into a 3D digital charm which can be given to the friend. It shares the traditional Japanese Omamori concept. This gives a lot of people strength to handle emergency events during a pandemic.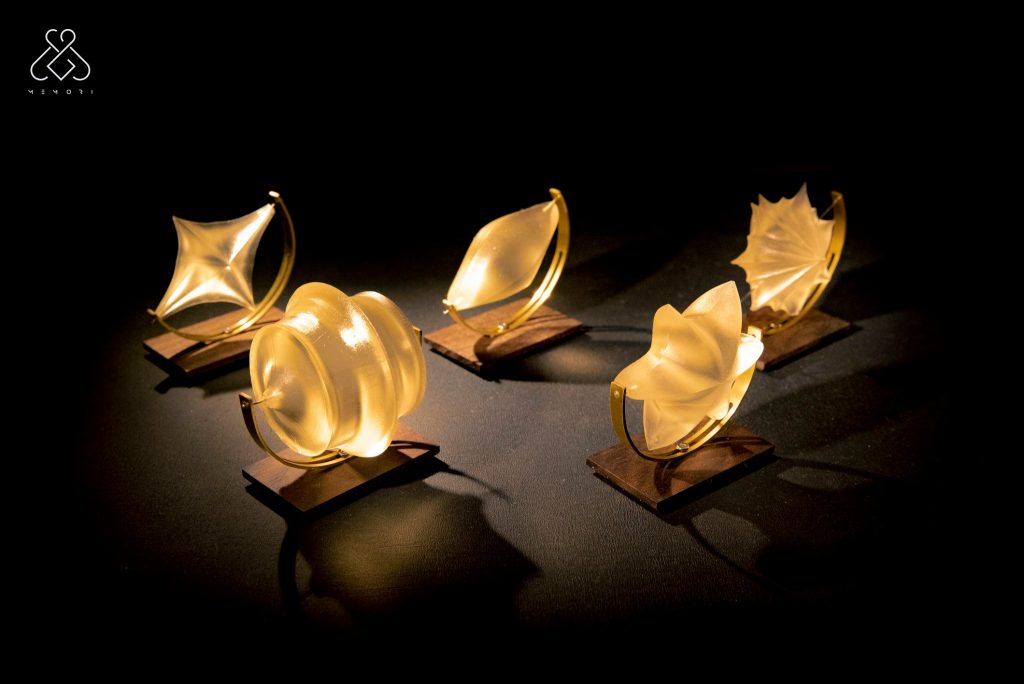 What are your thoughts on climate change and its impact globally?
Chris: I use a lot of data in my artworks and through that I believe people can see the truth in areas as significant as climate change. In CarbonScape, I use carbon emission data along with a rising sphere inside the space to indicate where we are at. I also show the carbon footprint to nature and the relationship between them. It shows the irreversible changes done to the environment due to events like global warming. One of my other artworks, RaidanceScapeLive uses radiation data to compare and visualize the live radiation data from different cities. The idea is to bring the audience to realize the radiation leaking problem, globally.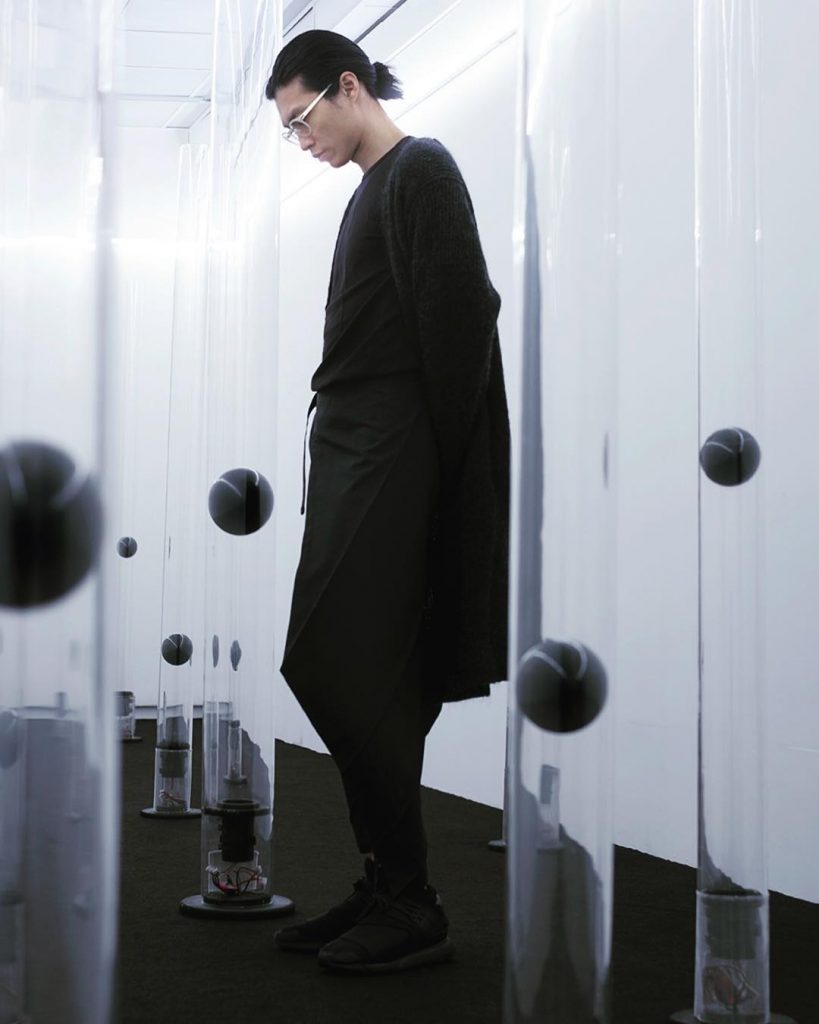 Chris answers 5 of our questions, rapid-fire style:
What's your favorite color?
Who is your favorite artist?
One thing you love about Hong Kong.

It is a unique city where both nature and cityscape are easily accessible. We can get to a mountain or a beach in 15 mins!

If you had to randomly and spontaneously create a work of art today, can you share the first thing that comes to your mind?

Stones. I am working on stones for my upcoming project too!

An advice to budding HK artists

We deal with a lot of censorship issues, new policies and new rules. Hope youngsters can open themselves up to challenges and make a statement and impact of what truly matters. And let our artwork be acknowledged globally.
Chris's solo exhibition – February 2021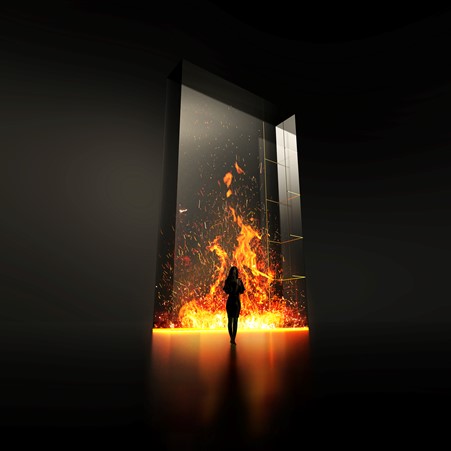 "The Epoch of Futurescape by h0nh1m (Chris Cheung)"
Date: 25 Feb. – 15 Mar 2021
Opening: 25 Feb 2021
Venue: Goethe-Gallery, 14/F Hong Kong Arts Centre