Hong Kong's best premium co-working space – The Great Room | One Taikoo Place
The concept of co-working in Hong Kong appeared in the late 2000, and since then it has been gaining popularity among freelancers and startups. Independent professionals can also enjoy huge flexibility from a more dynamic work schedule to working at a standing desk (walking desks?) or in a hammock if you please. Co-working spaces are not always just for people looking for cheaper, productive alternatives. In many cases, people want to be able to make work-life as enjoyable an experience as non-work life. Here is one such upmarket shared space in Hong Kong, where you can bask in extravagance and style while you work.
Design Aesthetics
Dominated by caramel colors and filled with factory-like railings, this hospitality-inspired co-working space is sure to appeal to anyone looking for an aesthetic office upgrade. It's a more comfortable option than many other shared Hong Kong co-working work spaces, with chic chairs and velvet sofas speckled about the lounge for casual meetings. There are private phone booths for those all-important conference calls, as well as a Work hall with hot desks and hot offices. With day passes starting at HKD 400 per day to Hot Offices from HKD 7000 per month and dedicated offices from HKD 11,000 per month – this is a haven for those looking to join what could possibly be the first luxury co-working clubs in Hong Kong.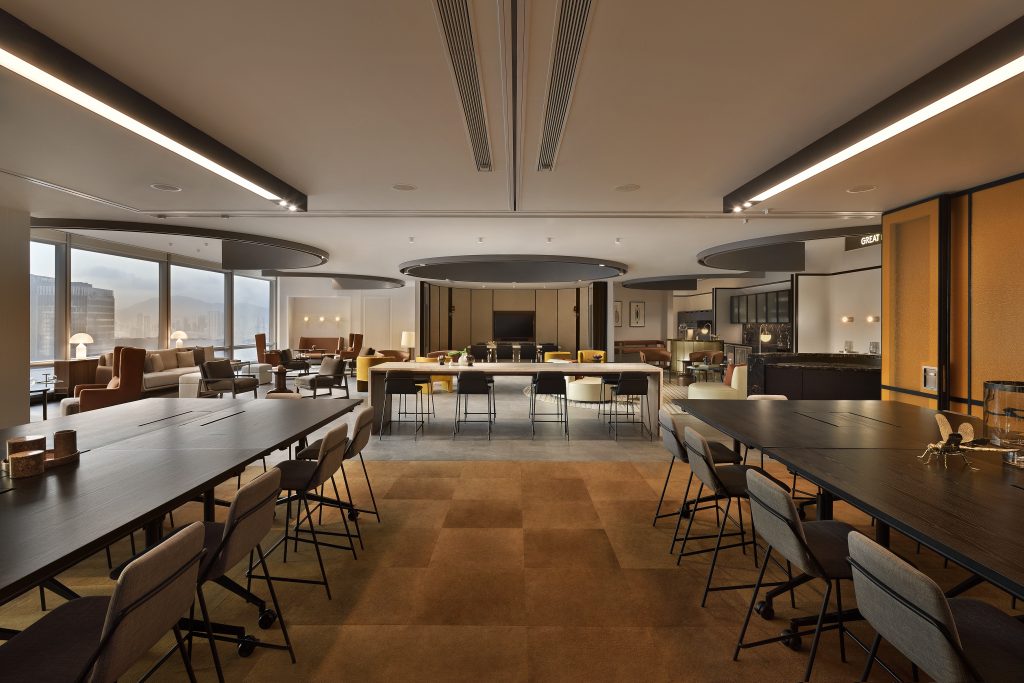 The Great Room prides itself on being a workplace for leaders and thinkers that encourages design and work ethos. The unparalleled and innovative design makes you feel as if you were in a 5-star boutique hotel. Hong Kong is known for being one of the largest and the most influential tech hubs and there's no surprise that it boasts a plethora of co-working spaces. The Great Room, however, offers a one-of-a-kind functional space inspired by hospitality with its flattering lighting, décor and color palettes.
Beating the Monday Blues
The Great Room brings thoughtful touches of hospitality, clearly borrowing inspiration from the Co-founder's hospitality background. The Monday Breakfast Club gives the members enough Monday motivation to get them past the whole week. They serve a sumptuous spread of breakfast with specialty coffee made fresh by the in-house baristas. There is also a classic touch to finish your day with a turndown cart offering hot chocolate and cookies. We can't think of a better way to end our work day!
People behind The Great Room
Jaelle Ang, the CEO and Co-founder of The Great Room is an architect by training. She has worked in Credit Suisse and Citibank, and launched an art school for children. As part of the founding team of the listed company, Country Group Development PCL, Jaelle is currently the youngest and only female Board of Director. Prior to co-founding The Great Room, she headed the development of one of the largest mixed-use developments in Bangkok, including the Four Seasons Hotel, Four Seasons Residences and Capella Hotel.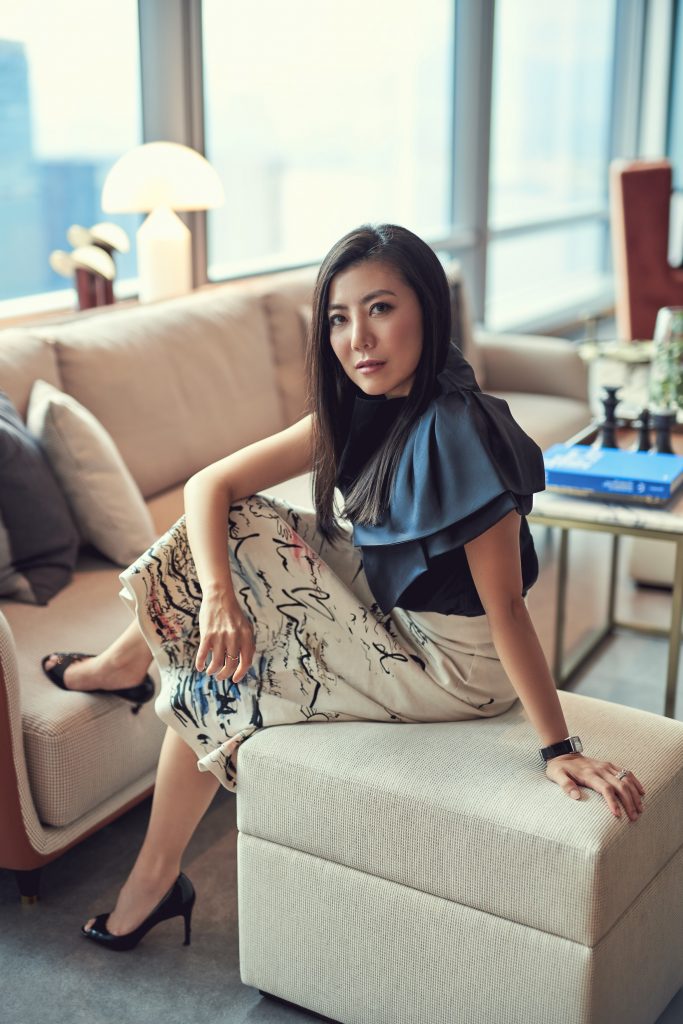 TGR team has a very creative way of introducing their people to the world. You can follow them here at Humans of The Great Room.
Some pictures from The Great Room: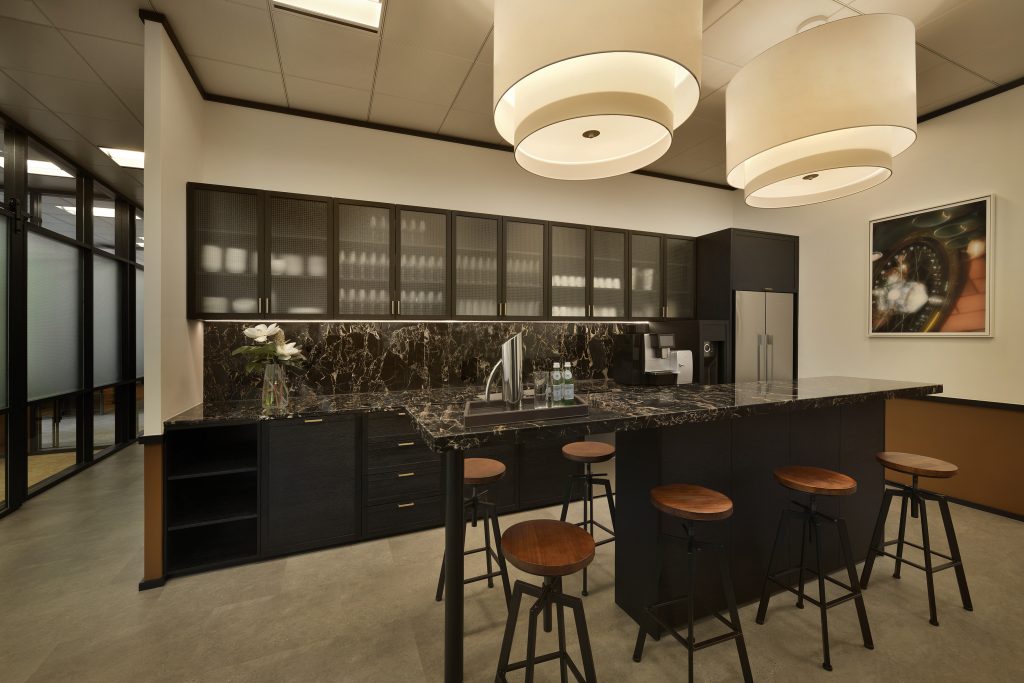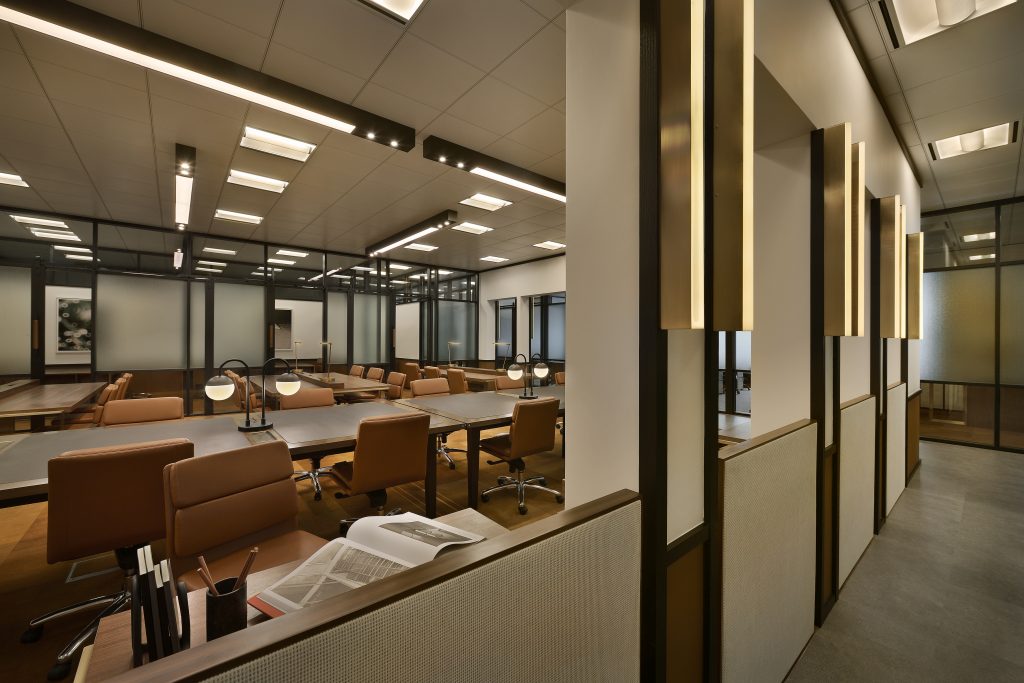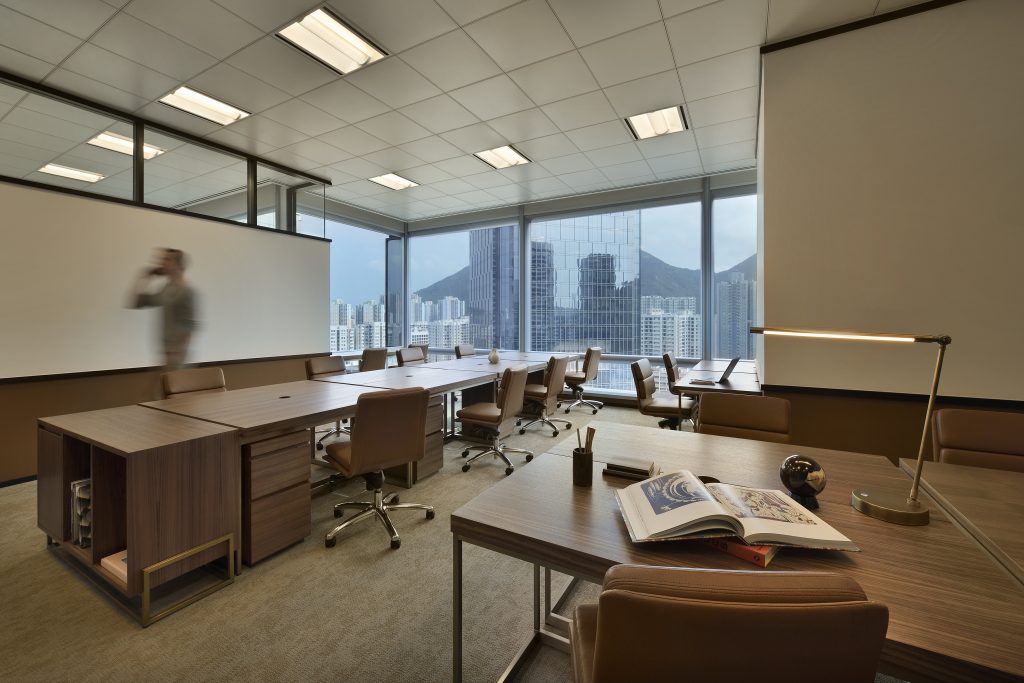 Location:
The Great Room – Hong Kong 23/F, One Taikoo Place, 979 King's Road, Quarry Bay, Hong Kong