RISEConf – Bridging Gaps with Technology
The business environment is facing a huge challenge in finding viable business cases for startups to thrive and there is a pressing need to have exceptional technology for the investors to believe in those startups. On the other hand, with the tech cold war looming in, it is quite evident that China's domination on areas like 5G networking will be formidable.
Recently, there is a trend of tech companies looking out for their own interests. Investors from South East Asia are not too comfortable with China. The skill sets and the ecosystem don't meet the expectations while they look for Hong Kong as an alternative. In Hong Kong, however, Prop-tech and Fin tech are soaring new heights. Brokers and Real Estate investors are in for any tech that raises Hong Kong Property value. In the property tech market, it is a well-known fact that the Tier 1 cities in China have developers from Hong Kong. But will companies root for Greater Bay Area? According to some of the experts "GBA is just a term and operationally, the challenges still remain"
The CEO of Websummit, Paddy Cosgrave who is also the founder of RISEConf, spoke to the media about the ongoing trade war.
RISEConf is a Global event in Hong Kong and in someways a gateway to the world – Paddy Cosgrave
Breakthrough startups at RISEConf
RISE is acting as an enabler in connecting investors to startups. The speakers of RISE are spread across 4 stages speaking and discussing burning topics that impact and change the way we see tech today, he said while he spoke to the media during the press conference.
Will trade war slow down innovation?
According to Paddy, the innovation in the US has slowed down for 2 decades already. Many Chinese investors are adopting quasi method to wait and watch the next move from the states. But China is already innovating – China is famous for its fierce competition and never really complies with gentleman's rules that are used in the west. This toughness helps Chinese startups and entrepreneurs to  innovate and evolve quickly.
Why is Japan silent when it comes to software tech?
Japan's Automobile market has always been super competitive and innovative. It has always been superior to the US but the US manages to pull "bullying tactics" and made a huge government interference which forced Japanese companies to face more than 400% tariff. It is almost like History is repeating itself as the US follows its own rational approach as the most powerful country in the world by bringing a sledgehammer and bullying their way through the trade sector.
Japan too, can be negative in some aspects of tech but they still remain incredibly competitive. Their Robotics excellence and expertise is unparalleled. But in the Software space and Web 2.0, Japan is quite clearly missing out and remains to be quiet. The Websummit last year saw startups that are 10 + years old from Japan and it was challenging how we classify them as a startup in the first place.
Trends observed in RISE and What are investors looking for?
Blockchain
Artificial Intelligence
Robotics
InsurTech
FinTech
PropTech
These areas of tech continues to be trending and those are some of the most requested startups from the Investors at RISEConf.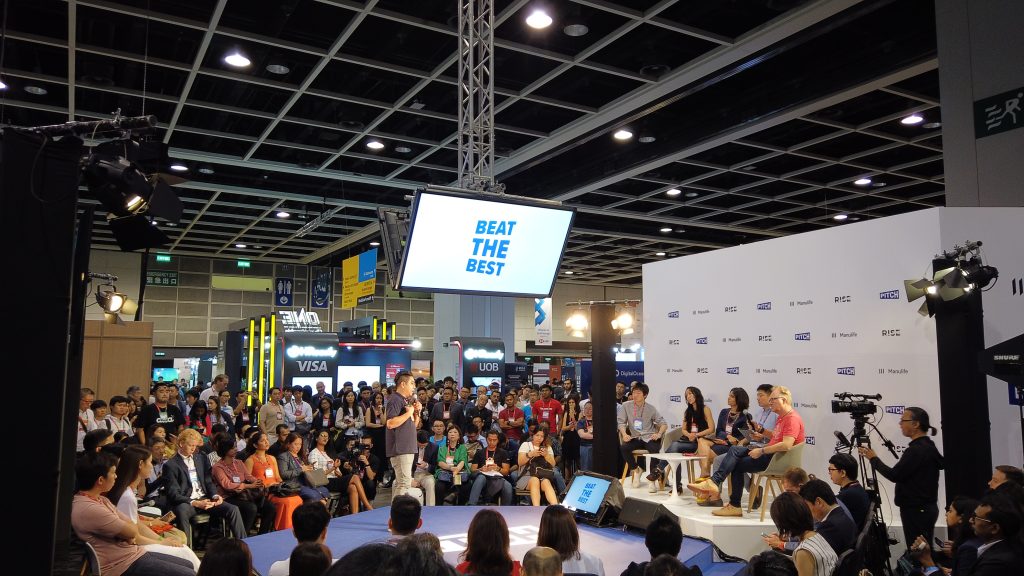 So, what's the next big thing?
Adoption – Being aware of the emerging markets and market adoption is a major factor that needs to be addressed in order to reach both upstream and downstream ecosystems
RPA and Automation is a must-have to handle the back end and the financial needs that has to be addressed through data-centric models
CX – Although data-centric designs are preferred, it holds little or no value to the end users, so people-centric designs are the way to go for companies that are looking at optimizing business models given the current situation