Sham Shui Po – This is one of our favorite places in all of Hong Kong. What can you do in SSP?
Learn more about the neighborhood here.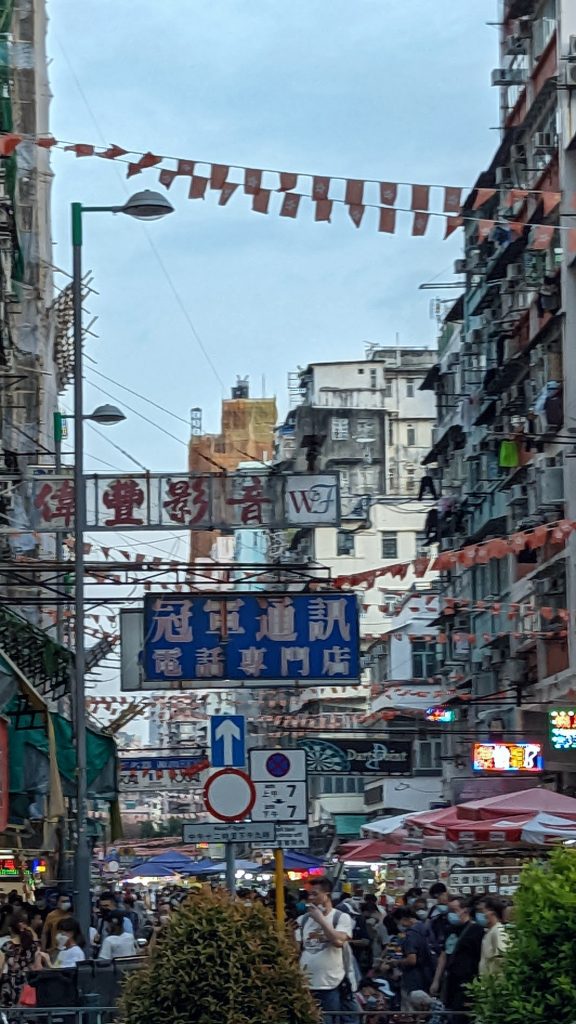 Walk in the night with lights from the past
If there's one thing that connects old Hong Kong with the present, it is the remnants of old hotels and pawn shops with their classic neon lights shining through the night. A slow walk across any street with these neon signs is sure to transport you to old Hong Kong. If the sky is overcast and there is a drizzle, it only adds to the mood. You will remain in this place long after you have physically left it – the nostalgia you will experience is real and we can vouch for it.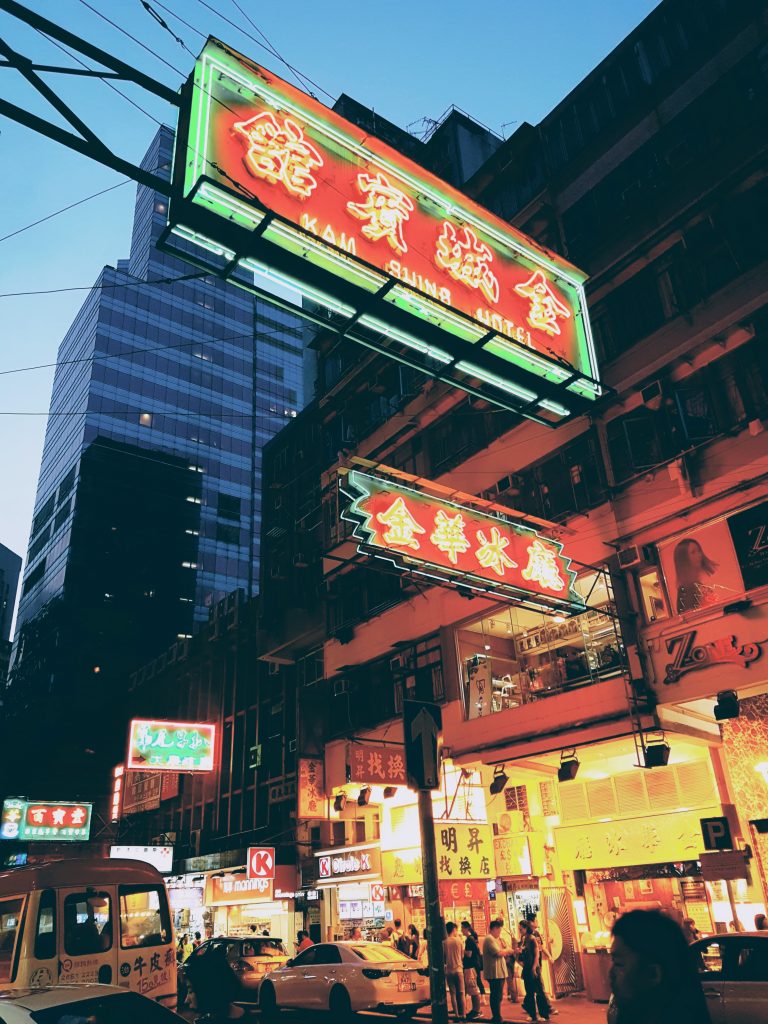 Hang time with friends at the Golden Computer arcade and finding gems in the Dragon Centre
A visit to SSP is never complete without a visit to these iconic technology landmarks. You will find everything you need and more in here. Make every moment memorable and see if you can find a gadget or a toy which is "Made in Hong Kong" here!
Spend a cozy evening in the music shops in Sham Shui Po
Finding It is one of the best cinematic experiences, yet so peaceful. Find decades old musical treats is shops covered no more by the colossal umbrella of trees. Get a glimpse of Leslie Cheung or any of your favorite artists honored in prints of black and white. Make your own memories of Hong Kong at the present time and certainly get a dose of nostalgia.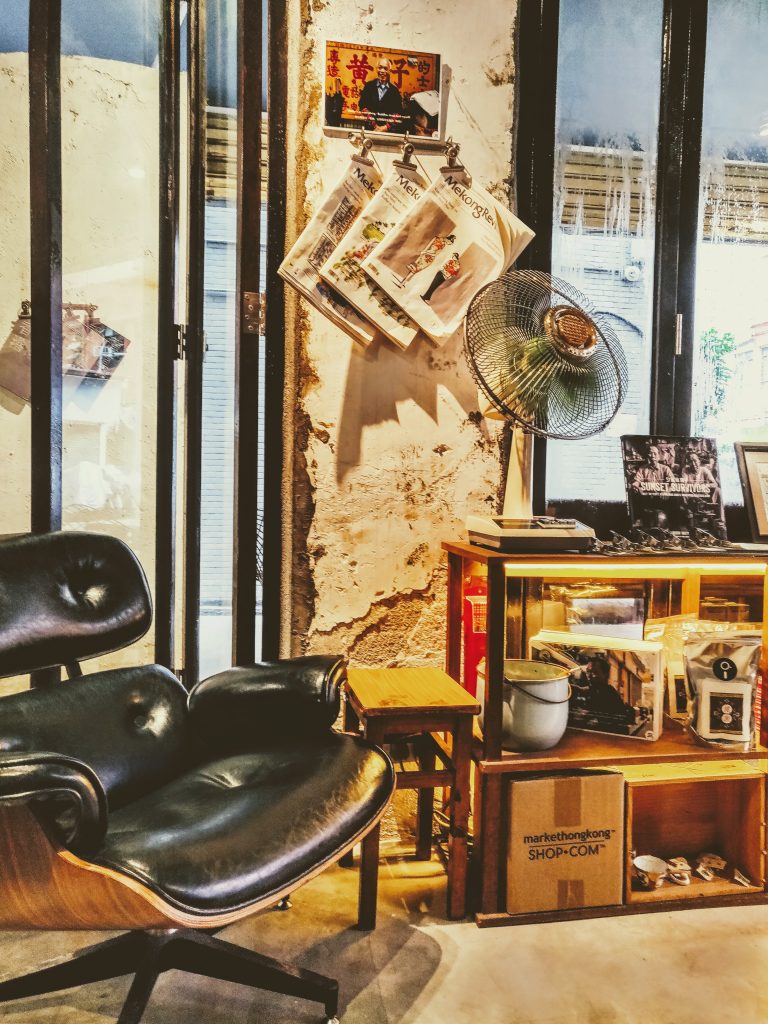 Take a photo-break in one of Hong Kong's many alleyways in an older area of Sham Shui Po
You will find yourself among the bamboo and tarpaulins, the light and shadow creating a moody atmosphere, perfect for pictures. It is always a pleasure to be out here shooting pictures of the contrast created by old and new buildings alike. You will find places with industrial aesthetics, bare concrete interiors, green fixtures, spiral staircases, a long queue of genuine, fun-loving humans – all aspects that make for excellent photo subjects.
The most underrated one – FOOD – explore the local delicacies to your heart's and stomach's content
Have a great time walking around this hip district to discover all the blooming café spots everywhere. Finally, remember Dim Sum tastes more delicious in this part of Hong Kong.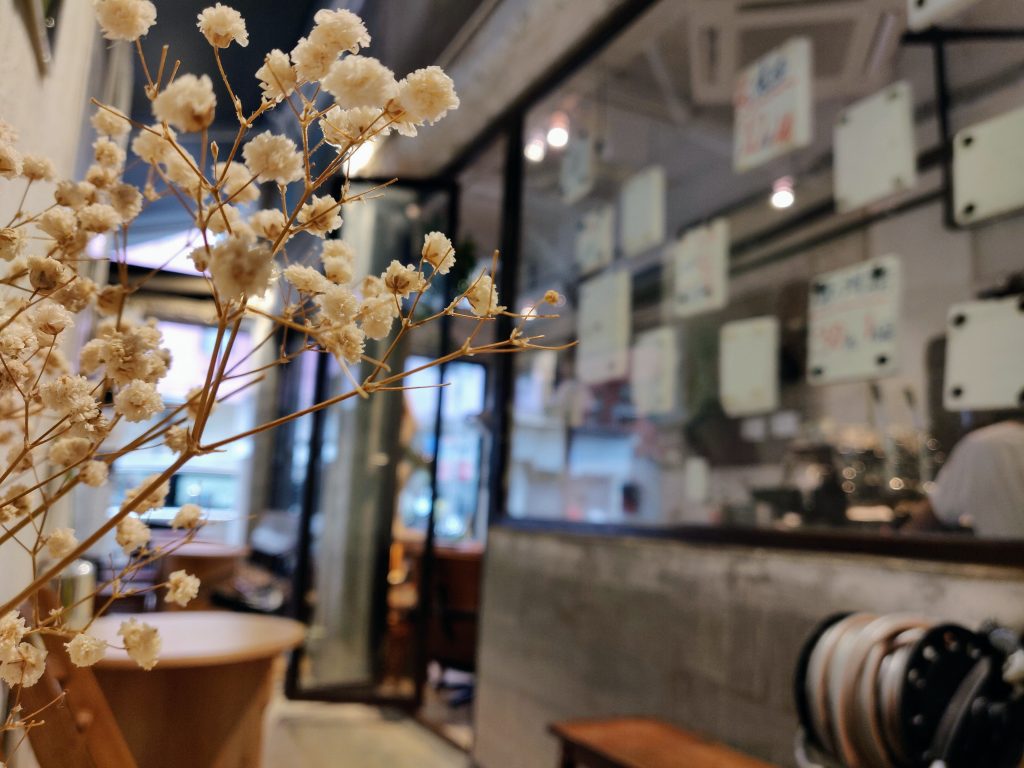 What are you waiting for? Plan your next trip ASAP !
Also, check out these unique places to take pictures in Hong Kong.