Known for it's ingenious milk teas, Hong Kong is slowly but surely becoming an interesting destination for coffee lovers. The exquisitely decked up skyscrapers and equally green landscape, makes for a wonderful place to sip a hot cuppa and watch time buzz by.
Cozy cafes are without a doubt gaining popularity among Hongkongers. Surprisingly, overly dark roasted coffee that has you craving for sugar and milk is still the norm in many bars and cafes around town. The specialty coffee scene has been emerging and independent roasters and cafes can now be found all over Hong Kong, if you know where to look.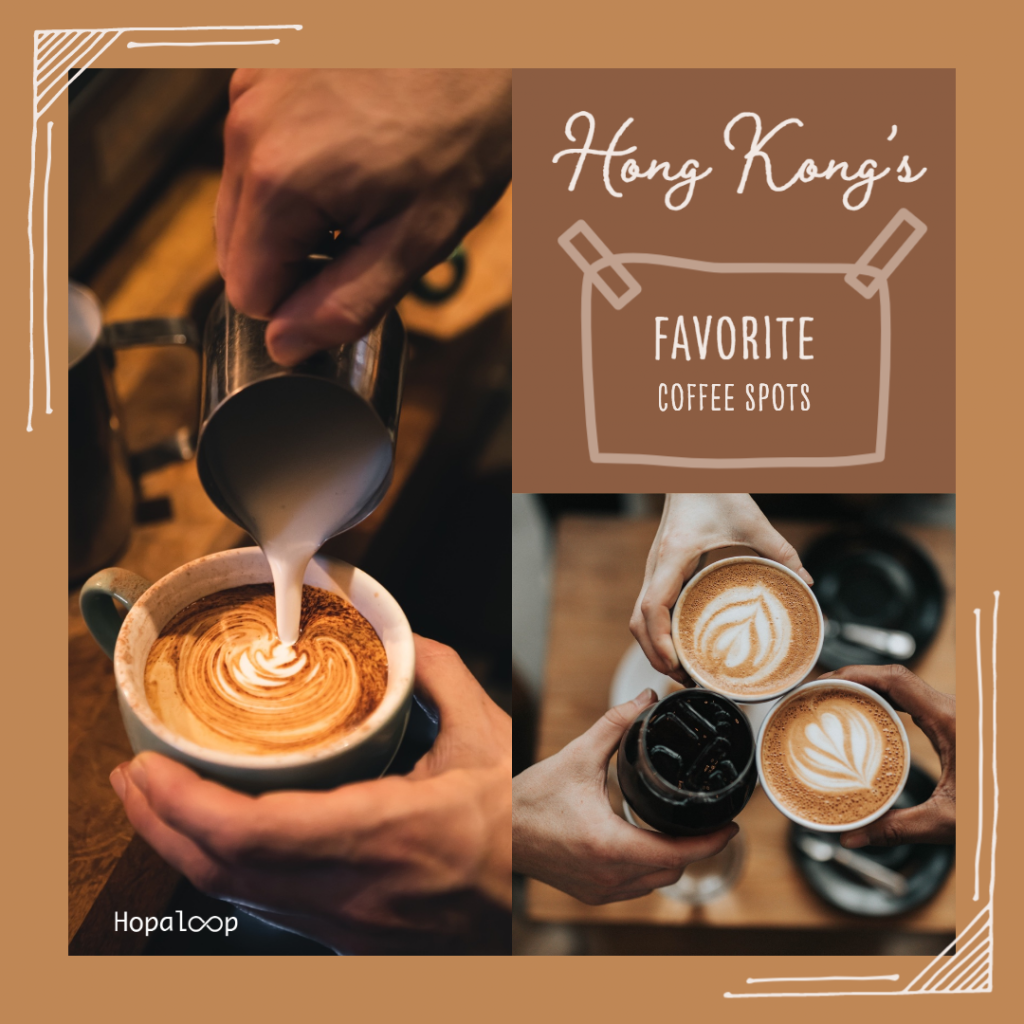 Where to find the best coffee in Hong Kong?
This is a result of our hunt for a superlative cup of Joe in Hong Kong!

Hopalooper
Hong Kong is filled to the brim with coffee joints now. Luckily, our quest to discover great coffee has helped us bring this list of the top places to go for your pick-me up. Here is our guide to coffee shops in Hong Kong that serve the best cuppa and are worth the hype!
The best kind of coffee is the one you love 🙂
Halfway Coffee
Halfway coffee is easily the most of favorite of cafes in all of Asia! Yes, you read it right! Halfway is strategically located in the most beautiful and rustic spots in Hong Kong. Drenched in culture, this one-of-a-kind cafe features vintage Hong Kong porcelain cups serving great coffee and amazing food. The baristas are incredibly vibrant and know a lot about the neighbourhood. This little cafe is going to end up inspiring you! It even made it to our unique places to take pictures in Hong Kong 😊
NOC (En-O-See)
NOC stands for "Not Only Coffee". What started as a nook near Graham street is now all about creating a curated and elevated coffee experience. And the best part is – NOC is not only (about) coffee! It is as great a spot for an afternoon pick me up as it is for a relaxed morning coffee + brunch. Yes, they serve carefully curated, delicious food to go with your coffee.
We heard they are preparing for their very first NOC space in the new territories and we can't wait to check it out.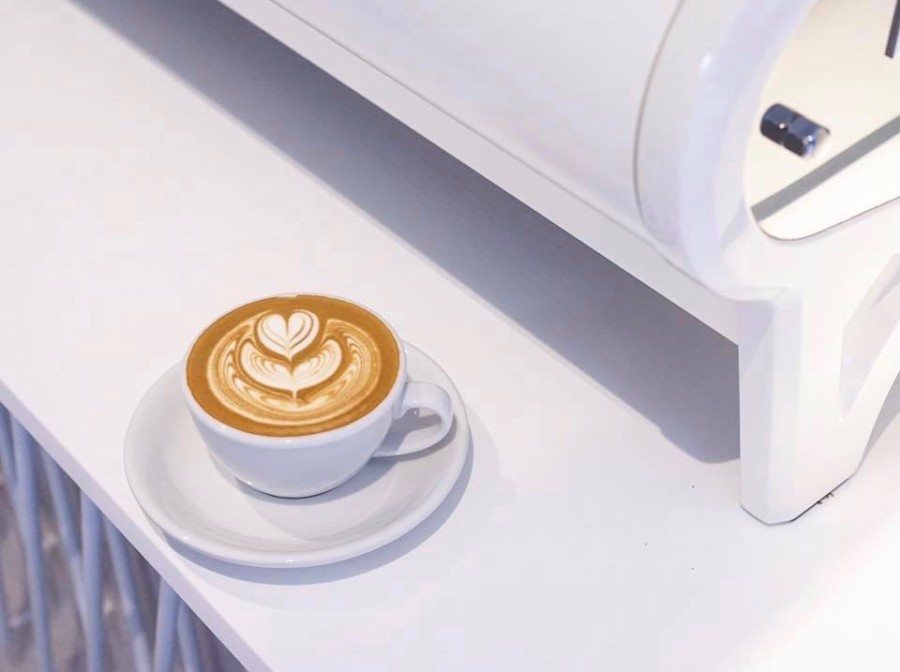 Blue bottle coffee
Blue Bottle Coffee is a popular coffee shop in California, USA. It will bring its first limited time pop-up in Hong Kong, offering signature coffee, crispy waffles, and limited-edition merch! The pop-up is hosted at the Tong Chong Street Market and Blue bottle will be brewing their limited edition Holiday blend pour over all through this November.
Coco Espresso
You can get one of the creamiest cappuccinos here with a strong dark roast taste. With its relaxed cafe vibe, Coco Espresso makes your every visit comfortable and enjoyable. They serve in real cups if you sit in instead of takeaway cups like most places in HK!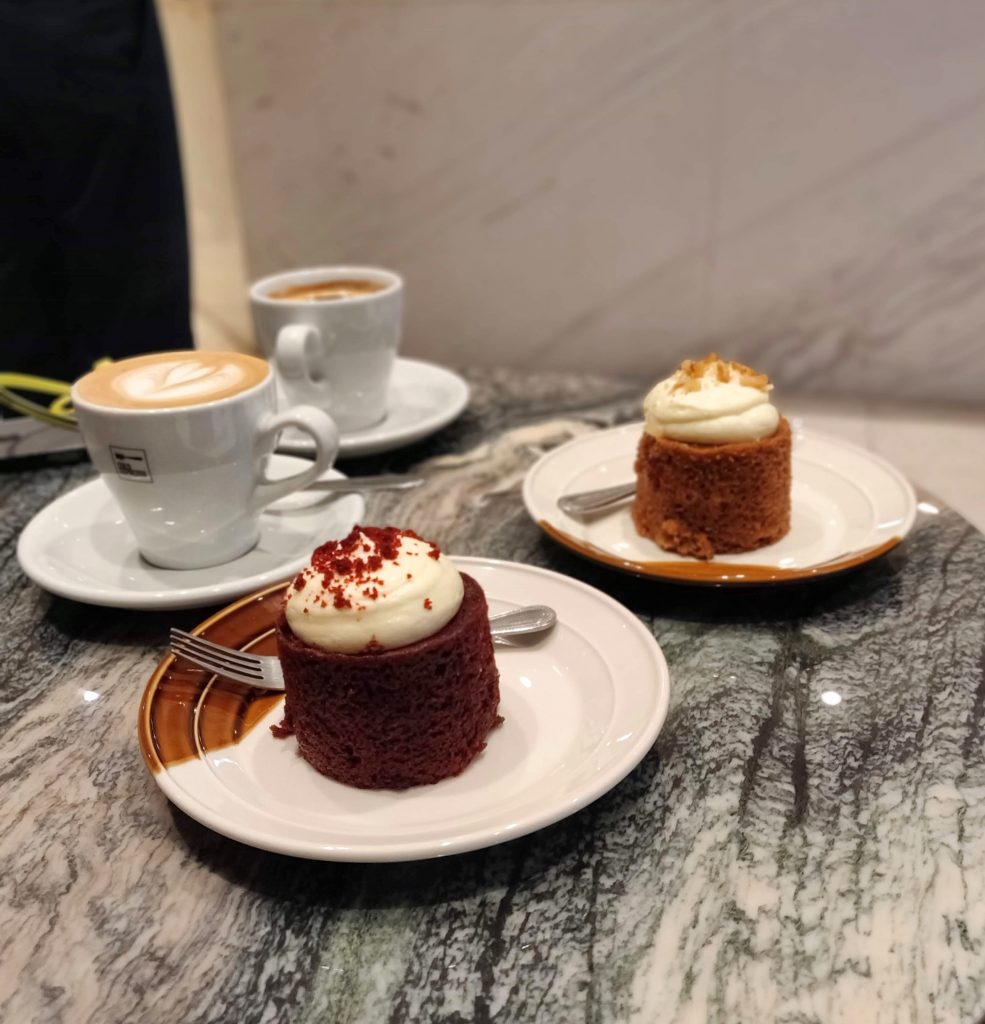 Valor Cheung Chau – Hong Kong Coffee
Valor makes the best ice-drip coffee in all of Hong Kong. The ice drip mechanism can precisely control how fast or how slow drips come out before starting to brew. The coffee saturates for a few minutes by this point, and the brew is finally starting to drip down in the most animated way into the glass spout at the bottom. This concentrated coffee elixir is now flowing, slowly into your cup for you to devour. Sounds magical, doesn't it?