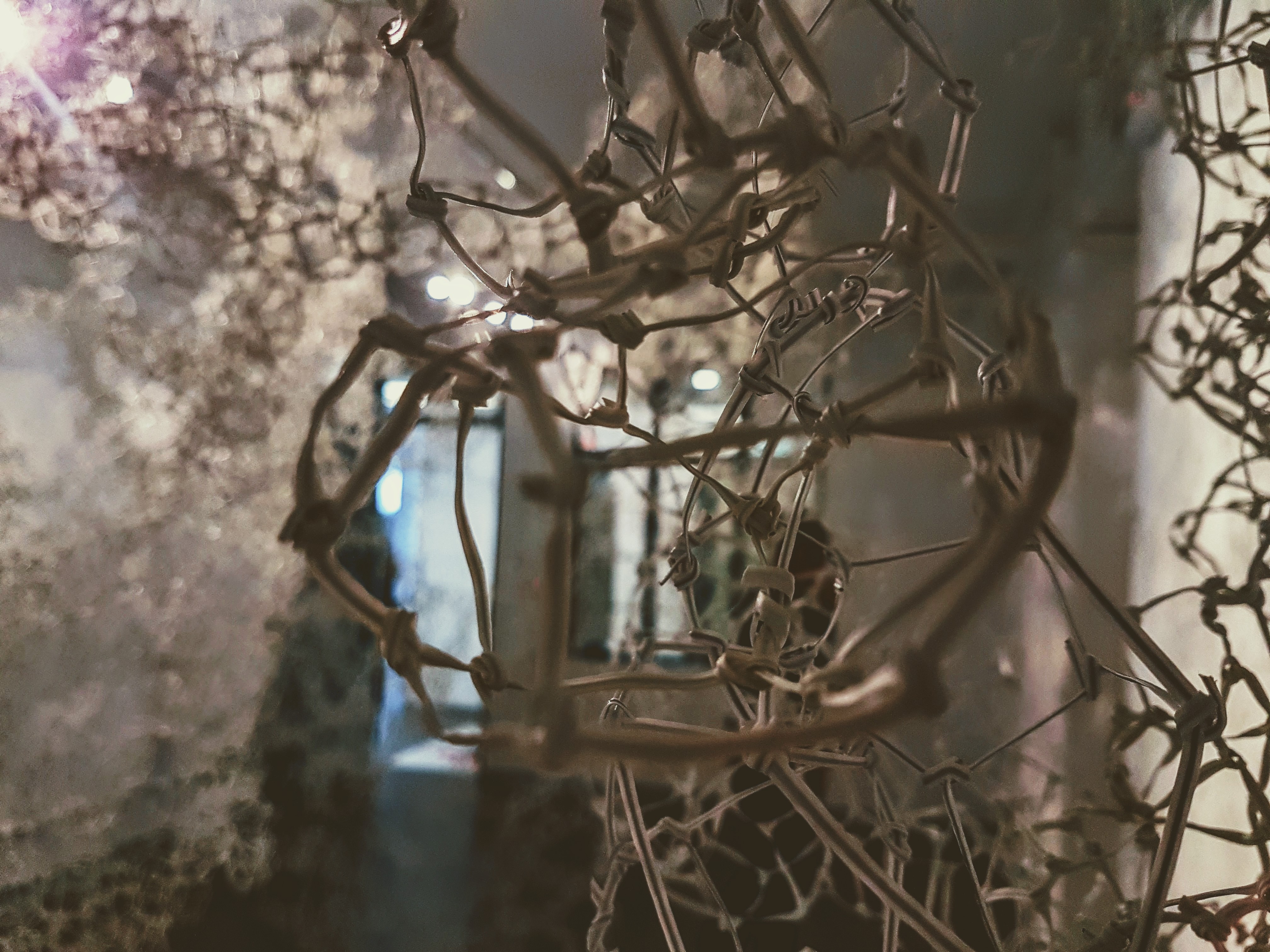 Ayumi Adachi is the creator of this masterpiece called 'Ripple'  She is an artist from Japan who is living in Hong Kong since 1996. She began her art journey in Hong Kong since then and has been a freelance artist for the past ten years. She has displayed her art in various arenas and her solo and group exhibitions have been showcased in Hyogo, Osaka, Tokyo, Kyoto, Shanghai and Hong Kong. Her artworks are in the permanent collections of Four Seasons Hotel (HK) and Shangri-La Hotel (HK & Tokyo, China).
deTour's Harmonious Chaos exhibits the artist's large-scale installation of 'Ripple'. She says that the installation took her almost a week and building the artwork itself took her more than 2 years. She has plans for shows in Osaka, Japan next year and another show for Hong Kong next year as well.
Ripple is based on Buddhist doctrines, made into 3D installation using bubble shaped wires. The artwork expresses human life in relation to the cycle of time in the form of movement of ripple which leads to a mirror effect.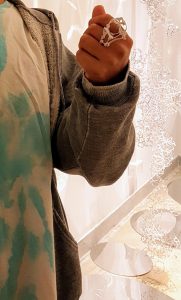 In most of your work, from what we saw, you have drawn inspiration from everything in universe that touches your soul. How did this project connect with the idea?
There is a beautiful relationship between human life and everything in the universe. I am extremely interested in that connection and I explore every opportunity and experience them. The recent super moon is an example of one of my interest areas. It was indeed a delightful sight. Also, the space and universe has been a great influence on my personality as well. The beauty of universe is that everyone can connect to it. So, when making any artwork related to universe, the audience connect to it quite naturally.
You have emphasised on natural phenomenon and its environment in your art works. What impact does this installation have on the environment? Or what is your interpretation of it in relation with nature?
The installation depicts the circulation time of life, death and rebirth. It happens in a 'Ksana' (0.013 seconds). The shape is that of a bubble and it draws inspiration from Lord Kelvins space dividing cells. Bubble depicts time span as well. This art installation has a strong connection with time.
Water ripples develop a form of movement symbolizing circulation of life in our world and the harmonious human life in the state of flux. A cycle of life, that is birth, death, and rebirth, happens in a Ksana (0.013 seconds) and repeats indefinitely.
The mirror effect, which your works are famous for is very prominent in this installation. Please tell us more about it.
There are two perspectives to this installation. I have themed the first rooms as Shadows and the second room as reflections. The mirror-based approach is for the audience to connect with the artwork, as they can look at it and see their reflections on it. Also, both shadows and reflections portray an essential part of our lives, which is movement! As the sunlight passes through the first room, one can see shadows move as they do. The reflections room on the other hand is designed without windows, so people can watch their reflections moving as they do.

What are the styles and methods of art used for this particular exhibit and how do you relate this with the theme Harmonious Chaos?
This is a one-of-its-kind art installation where I have tried to include as many 'view' points as possible. Visitors can view the installation even from the corners, they can even get a 360degree view of it! I insisted on having no tables or chairs so that there is nothing that disturbs the view. Creating the reflections room was a challenge but since the room allotted was a dark room, it was a great success and the audience love it. Keeping it minimal and natural with no heavy light or sounds, with only a spotlight and some healing music was key to its success. The artwork was created with just one material (White wires) and glue!
Talking about the theme, Hong Kong is a busy and messy place and different people live in different bubbles, bubbles of different shapes. And as each person changes, from their own chaotic self, it is but in harmony with life itself. This artwork depicts just that – keep it simple, keep together and be one shadow!
You can view her work at http://ayumiadachi.wordpress.com