Hopaloop attended the Belt and Road Summit 2018 at the HKCEC. Green Finance in BRI is one of the most discussed topics of the summit.
An exclusive interview with Mr. Stephen Wong, the deputy Executive Director and Head of Public Policy Institute Our Hong Kong Foundation.
Hopaloop: What's your take on Green Development and Hong Kong's role in it as part of the Belt and Road Initiative?
Mr. Wong: Green development is a revolution which is happening faster than digital revolution. The idea of polluting and fixing later on is clearly not working and aggressive steps needs to be taken to prevent pollution. Green bonds are a major tool to finance the financing gaps and Hong Kong is an emerging market in that front. Hong Kong is also one of the leading financial centres with a unique one country two systems strategy. This positions Hong Kong as the forerunner in the area of green finance and green economy thereby aiding the BRI.
Focus on Green Finance as a core development strategy

Great opportunity to transform in terms of increasing ESG

Propel forward with Green bonds with Hong Kong Quality Assurance Agency (HKQAA) certification services, an experienced local conformity service providers, is developing a Green Finance Certification Scheme which can tailor to local needs

Local green-building movement to control carbon emissions and promote green capital
Hopaloop: What are your thoughts on collaboration with the silk road countries in the BRI?
Mr.Wong: Hong Kong has always been an open economy which is open to cultural diversity. It is in the DNA of the city. Hong Kong also has cultural ties with many countries like Thailand, Indonesia and many other ASEAN countries.
Hopaloop: Tell us about how you bring about innovation in these initiatives.
Mr.Wong:  Top talents from outside are coming to Hong Kong and there is cross-country stimulation and collaboration. There are some constraints when it comes to innovation in this industry. Living cost, opportunity costs and capacity constraints are very high which in turn incentivises to short-term initiatives. There are also government regulations, policies and positioning of multinational companies in the market that play a major role.
A synergetic crossover is required to accelerate innovation.
Working together and collaborating can bring a lot of difference. Hong Kong has a competitive advantage in this respect. 3 to 4 Hong Kong Universities are part of the Top 50 universities in the world. There is unique talent and the calibre of the research undertaken in Hong Kong is top notch.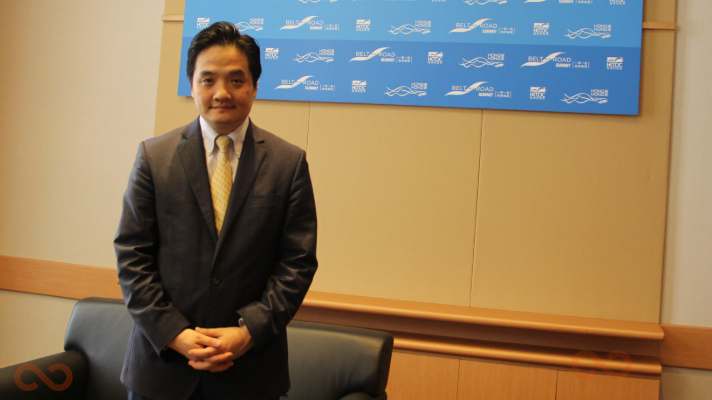 About the Interviewee: Mr. Stephen Wong is the Deputy Executive Director and Head of Public Policy Institute Our Hong Kong Foundation. Mr. Wong's public service includes various advisory roles appointed by the Hong Kong Government, including Committee Member of the Financial Services Development Council, Sub-committee Co-opt Member of the Sustainable Development Council, and Member of Investment Committee of the Beat Drugs Fund. Mr. Wong is also active in community service. He is Chairman of the Clean Air Network and Vice Chairman of the Budget and Allocation Committee of the Community Chest. Mr. Wong is also a part-time Lecturer at the Chinese University of Hong Kong for the Master of Social Science in Global Political Economy, and an Adjunct Associate Professor at the Hong Kong University SPACE for the Institute for China Business.
To know more about the strategic development of the green bond market, please visit ourhkfoundation's website here.