It is Art season here in Hong Kong and we know that Hongkongers are spoilt for choices when it comes to artsy indulgences. This year, Hopaloop decided to take things one by one 🙂 There is real beauty to taking both life and art slowly.
We will be featuring a select 5 artists this season encouraging you, our readers to enjoy the rare luxury of appreciating Art for what it really is.
 About the artist – Urmila Menon
Urmila Menon is a self-taught Indian Artist living in Hong Kong. She is mainly an urban sketcher and owner of the line of custom made home décor products, ColorID. She does her urban sketching through both traditional and digital mediums.
As an urban sketcher she captures the surroundings one sketch at a time, on location. She tries and captures memories, feelings and emotions she feels at a particular place, through her sketches. She believes that there is only so much justice a photo can do to either of them. Sketching is a more personal way of journaling those moments.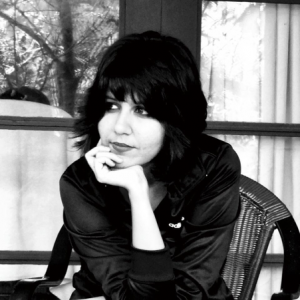 She always drew as a child. Her favorites were cartoon characters, comics and portraits. Then as an adult, something that made her pursue art as her passion was Urban sketching. With urban sketching, she didn't have to wait for an inspiration or muse to create art, this helped her sketch more regularly. All of her art is an extension of her personality and a reflection of her mood. So, you can see a lot of colors and some black and white as well. An IT post graduate who worked in the corporate sector, then moved on to teaching in universities and then delved into doing art commercially in 2015.
Art Workshops for Kids
While taking art workshops she makes sure that kids and parents understand the importance of art being a medium of expression. Kids enjoy her art workshops as it helps them choose their style even if it is outside the conventional boundaries, lines and perspectives.
She has held various successful exhibitions back in India. After moving to Hong Kong last year, her art work was displayed at American women's association, 'Art on the line' exhibition in March. Her work was displayed in the online sketching competition exhibition by Centre for Transformative Work Design, Australia in September. In the past year while exploring Hong Kong with her iPad she created an entire series on what caught her eye. She will be exhibiting her exclusive series at Fat Cave, in Causeway Bay.
So, do visit to have a surreal glimpse of Hongkong!
Where? : Fat Cave, Shop F, G/F, Bright Star Mansion, 95-97 Leighton Road, Hong Kong.

Call: 97866205 (To visit)

When: 15th October 2018 - 15th January 2019

Time: 2 PM - 7 PM
You can follow her art journey @urmimenon on Instagram or visit her portfolio behance.net/urmilamenob3b8