Hello Kitty Secret Garden Cafe is a Hello Kitty themed cafe located at Ormsby street in Tai Hang. The cafe serves soups, salads, breakfast, sandwiches, burgers and pizzas. Artisan cakes and Hello Kitty shaped treats are also served through the day to be had with coffee.
Why visit Hello Kitty Secret Garden?
The most obvious reason to go is definitely not good food but for the love for Hello Kitty. It is interesting that a cafe can be themed after a kitty cat that has no mouth at all. But we won't complain or judge because we all love Hello Kitty anyway!
You can visit if you are in a mood for a photo-ops with all the "Kawaii" kitty figurines in the cafe. You could let your kids hang out with kitty while you sip on some sweet fruit tea!
What did we eat?
We chose vegetarian options which are more kids-friendly. The minestrone soup as a starter was rich and appetising. We overdosed on mushrooms for mains as we ordered the garden pizza and the mushroom burger (Which had a whole portobello mushroom instead of a patty). As for the salad and sandwiches, we decided to try the egg salad sandwich which was tasty. The truffle pizza is also something you might want to try considering its unique taste. The chef's recommendation however, was the Waygu burger which we could not try.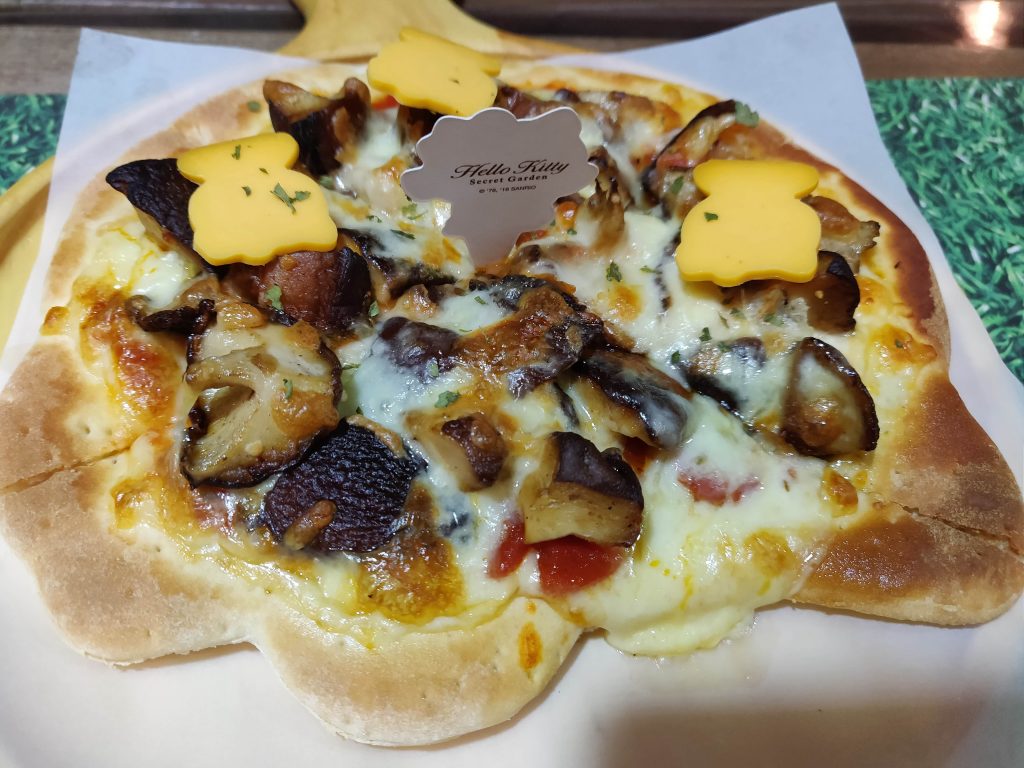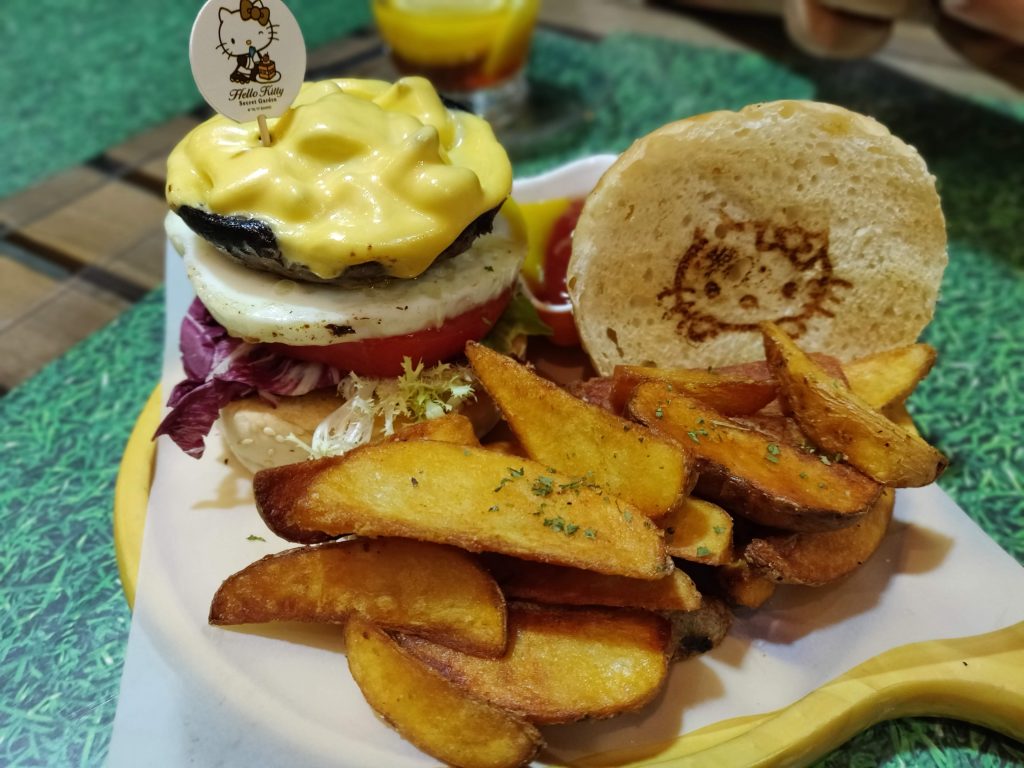 How to get there?
The cafe is located at Ormsby street in Tai Hang which conveniently sandwiched between Victoria Park and Tin Hau. It is easy to get there by walk from both Causeway Bay MTR station exit E or from Tin Hau MTR Exit B. You can even take a tram from anywhere in Hong Kong Island and get off near Victoria park, causeway bay and take a stroll to Tai Hang.
It is interesting that a cafe can be themed after a kitty cat that has no mouth at all.
What else can I do there?
You can do a lot of photo-ops! Yes, it has to be said twice, just to make sure you make all the spending on the cafe worthwhile. There are other hipster cafes, ice cream spots and restaurants around this place if you are up for a drink or ice cream or more food right after.
You can take a refreshing walk around Victoria park or visit SOGO in Causeway Bay if you feel like doing a bit of shopping.
Not your type of cafe?
If you have had enough of Hello Kitty here and you are looking for some laid back 'Sake' time around Hong Kong, we have got you covered! Go right here – Experience Zen Drinking at Sake Central.